Keith Oxenrider's Glamour Pic Page
---
You are visitor number

since October 25th 1998.
---
Herein lie the first few attempts at my hobby of glamour photography. I am using as my test subject my beautiful wife Eliz, who has graciously agreed to allow me to post a few of her pictures. I plan to add to this site as my skills increase.

If you have any questions or comments, please E-mail me at: mitakeet[at]sol[dash]system[dot]com.
---
My first picture that I am happy to show off was taken during a trip to visit my parents when they lived in Dallas, Texas. The sculpture is called a wind harp and I presume is supposed to make some pleasant sound when a gust comes along. I am not too happy with the composition and would love to have a chance to redo it.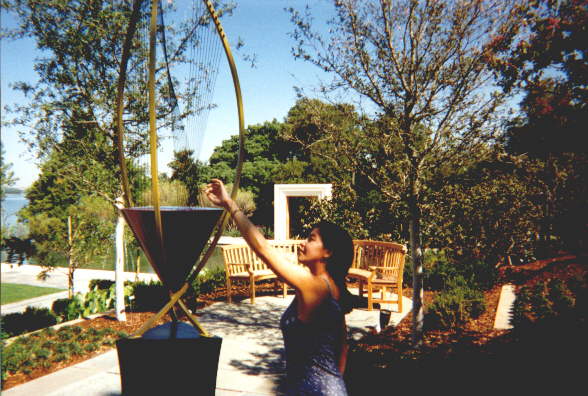 ---
Next are three in a series taken at our place in Arlington. I was hampered by having a camera with a telephoto lens and actually had to be in another room to take these pictures. I believe the model pictured here is showed off to advantage, though the pictures do have a very yellow cast to them.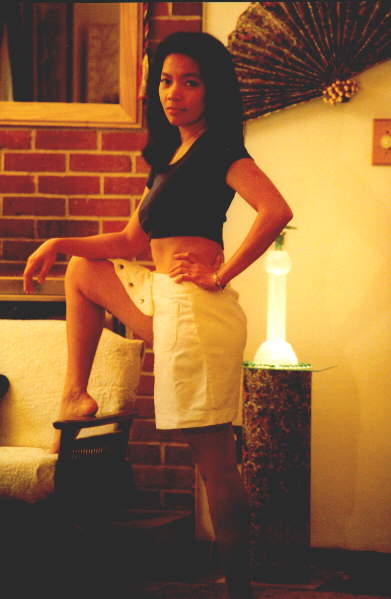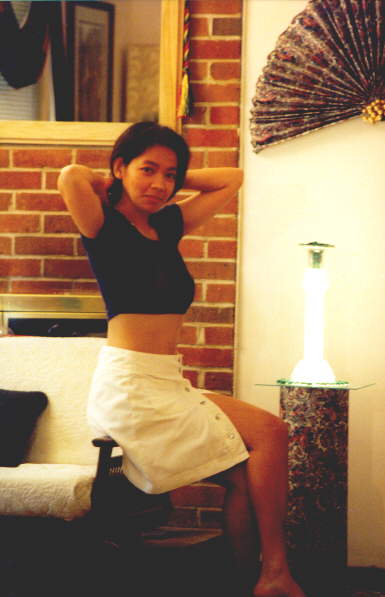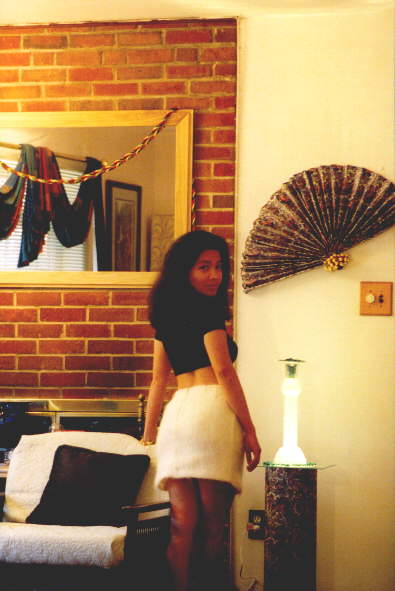 ---
My final picture up to now is that of Eliz on the back porch of the house we rented when we first came down to Shelby. My ability to compose the shot has increased, and I think my pictures are coming out more clear and crisp, though my skill at scanning has not improved.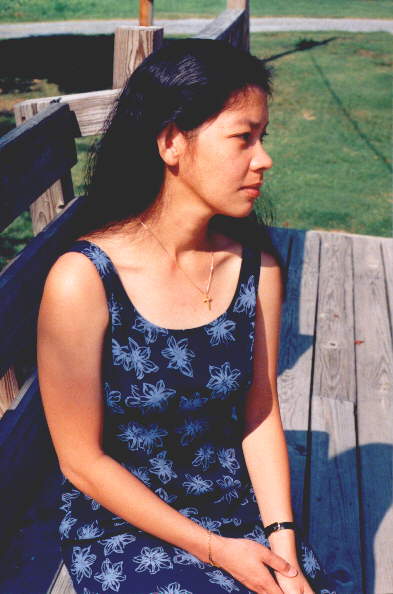 ---
Return to Keith's main page.